In the devastating wake of last week's referendum result, the resounding 'No' vote against recognising Indigenous Australians as the First Peoples of this land and taking their rightful place in the National Constitution reverberates through our nation and through our team here at Murawin.  
We took the time this week to honour the request for silence and as we paused, reflected, and openly acknowledged the profound hurt and impact this decision has had, both in our communities and within our team, we are committed even more to work for social justice for First Nations peoples throughout this country. 
With utmost sincerity, we convey the emotions that resonate through our team:
Disbelief. Hurt. Difficult.
Despair. Hopelessness. Devastated.
Sadness. It's incredibly personal.
Heavy hearted. Confronting. 
As an Indigenous-owned and led company, we are family, and these are the sentiments that echo through Murawin's team in response to the referendum outcome.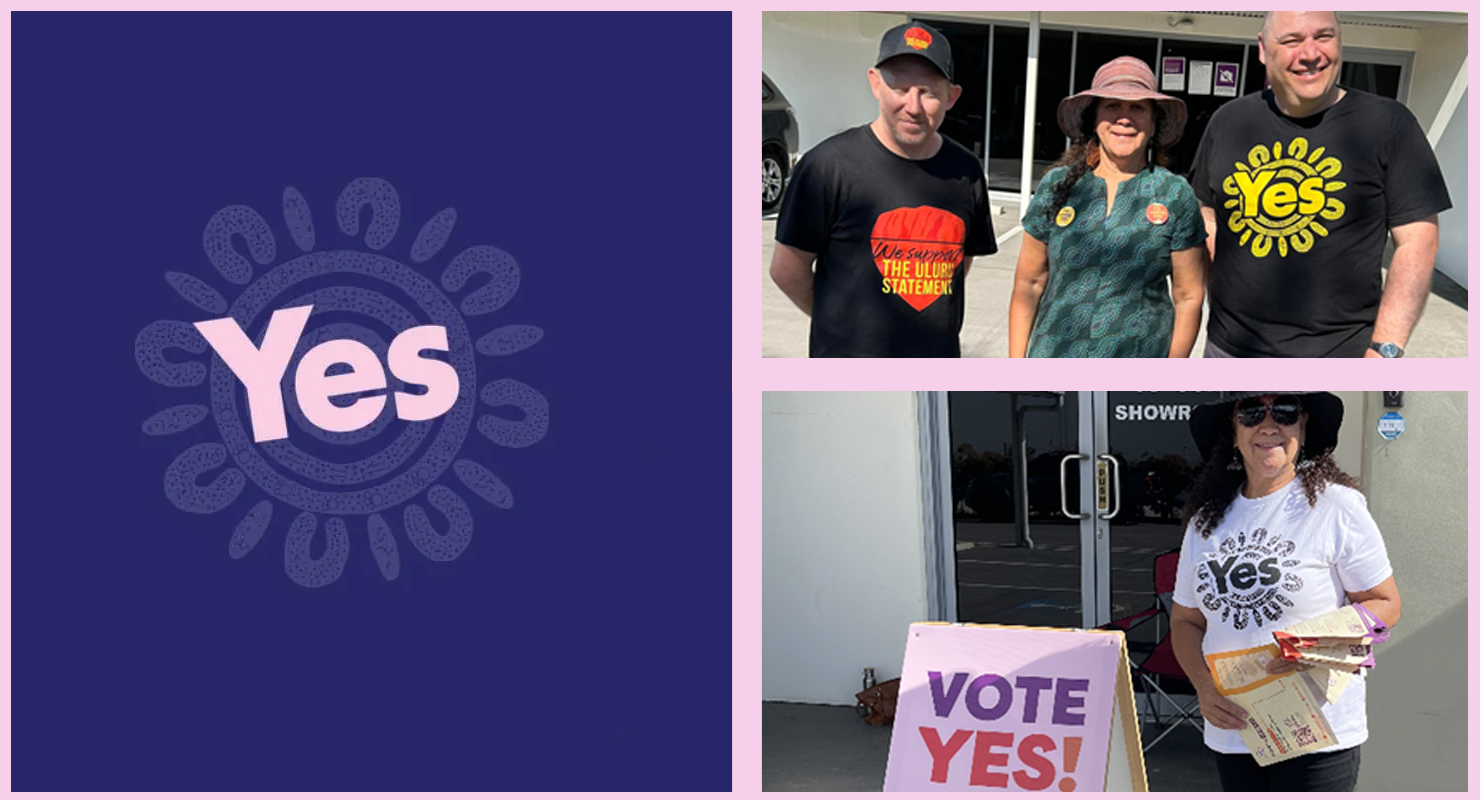 In this pivotal moment, we prioritise the well-being of our staff. We stand together, engaging in open conversations, acknowledging the painful truths, and sharing this collective burden. We are also carving out time to replenish our spirits and be with Country. 
As we take the time to replenish, we publicly recognise and thank our dedicated staff. We acknowledge the exceptional efforts that each of them invest in their work, and we honour the cultural responsibility each of them carries, representing not only an Indigenous-owned and led company, but one that fervently advocates for the integration and privileging of voices of First Nations peoples through the work that we do. Our gratitude knows no bounds for all that our staff contribute to Murawin, our clients, and our communities. 
Whilst the weight of the referendum result sinks, the broader future remains uncertain. But there are four things that we know are certain within Murawin: 
The work catalysed by #YES23 is far from over; it remains our ongoing commitment and we have much work to do.

Our despair will give way to renewed determination, propelling us forward. Our next push will come.

At our core, an unwavering passion to drive change burns brightly, extending beyond Indigenous Australians to all marginalised groups.

We stand firm in our cultural and professional integrity, and will challenge our clients, communities, and peers with cultural reason, logic, and respect.

 
In these trying times, Murawin extends our heartfelt support to all within our network who are grappling with the pain of this moment. We see you, we respect your resilience, and we encourage you to pause, rejuvenate, and heal where you can. When the time is right, we will reconnect and together we will create impact. 
#YES23
Banner Image Credit: Murdoch University (17 October 2023) 'In response to the call by Indigenous leaders who fought…' [LinkedIn], accessed 19 October 2023. https://www.linkedin.com/school/murdoch-university/posts/?feedView=all