Since 2018, Murawin has delivered the Tiddas in Business program which is uniquely designed to support Indigenous women and girls to step into business.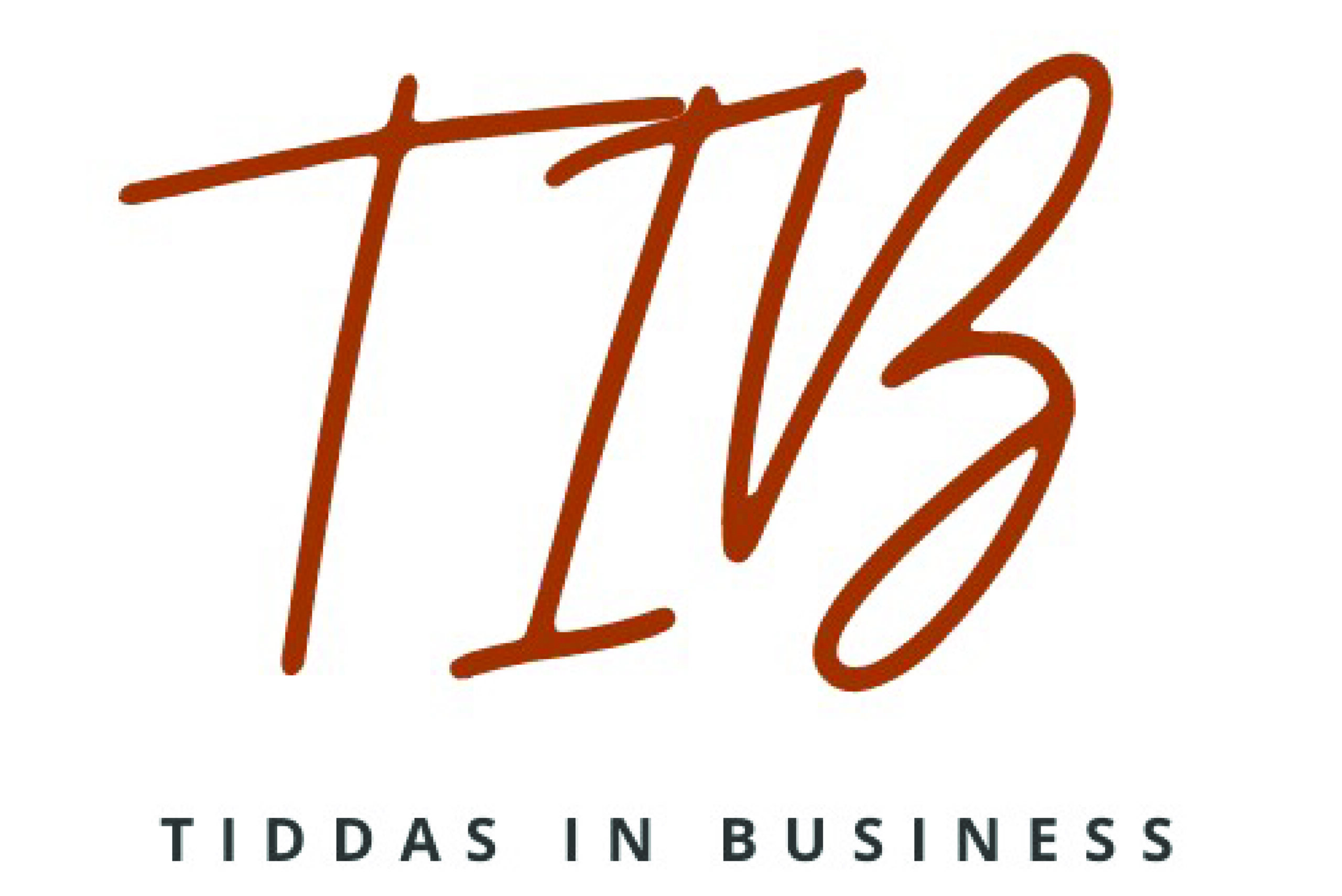 Women's Leadership and Development Program
The program provides Indigenous women with a range of tools to help build and grow their businesses through intensive, culturally appropriate training, workshops, mentoring, networking and leadership development.
Supporting an Indigenous woman with her business, provides her with the opportunity to generate wealth and economically empowers herself, her children, her family, and community.
Tiddas in Business supports Indigenous women to become economically empowered, so that she can become a driver of change for her family and contribute to closing the gap in Indigenous economic disadvantage.
About the Tiddas in Business program
The Tiddas in Business program is a series of culturally appropriate business activities that introduce entrepreneurship, business, and leadership skills for women wanting to start their own business. The activities are led by deadly Indigenous Businesswomen who provide insights, strategies, tools, and resources for starting and growing a business. 
Business Ready Workshops: 
Tiddas in Business uses a toolkit that covers topics central to establishing a business, including – how to get started, ABN registration, business names, doing e-business, business structures, forecast + cash flow, strategic planning, insurance, Intellectual Property rights, digital marketing + networking, money, legal advice, scaling your business, exporting. Business Ready Workshops are delivered in 2 x 3-hour evening workshops.
Introduction to Indigenous Business
Business Start Up Checklist
Business Model Canvas
5 Min Logo / 5 Min Website.
Product Development
Sales, Marketing & Promotions
Financial Forecasting
Developing Your Business Plan
Masterclasses:
Masterclasses take a deep dive into topics such as – Walking in Two Worlds; Communicating with Confidence; The Art of Pitching; Cashflow forecast; Marketing & Sales; Cyber Security; Web page development; Business Tax and working with the ATO; Legal Matters for starting your business; Intellectual Property and Copyright; Strategic Planning.
Virtual Mentoring Circles: 
The informal mentoring circles are a culturally safe place to join with other tiddas, sistas and sista-girls in business to yarn, share thoughts and ideas, ask questions, and build supportive relationships with others. The yarns provide benefit from the knowledge of the deadly Indigenous Businesswoman, as well as from the experiences from other tiddas in business.
Leadership Forum: 
By virtue of being in business, an Indigenous businesswomen can be thrust into leadership roles within their communities and, subsequently, the broader community. The Tiddas in Business Leadership Forum focuses on recognising positive behaviours for Leadership, investigating leadership styles, and developing a self-awareness of leadership potential, both individually and collectively. The forum also examines various phases of social movements that have improved gender equity across the country, identify current challenges, as well as sharing best practice solutions for inclusion.
The Presenters
Carol Vale
Chief Executive Officer Murawin Pty Ltd
Carol Vale is a Dunghutti woman with bloodline connections to the Gumbaingirr and Anaiwan people of NSW. She is the mother of four and grandmother of ten of her own and four from her sisters' grandchildren. She is an entrepreneur and businessperson with over three decades of experience in government.
Carol was raised on the Aboriginal mission in Armidale with her cousins and extended family. According to Carol, her family and indeed, her extended family, are the primary drivers behind her dogged determination to seeing her business succeed. She has witnessed first-hand the power that Indigenous businesses can have to changing the social and economic lives of Aboriginal people. Carol is a firm believer that business enables choice and breaks paradigms that impact on our being all that we can be.
In 2014, Carol and her partner, Greg McKenzie, took a leap of faith and backed their own abilities and experience and founded their business, Murawin Pty Ltd. The business originally started out as a consultancy firm primarily undertaking Indigenous stakeholder engagement for clients across New South Wales and Queensland but has today been built into a well-known consultancy firm which provides a wide breadth of services throughout Australia.
Kat Henaway
Founder/CEO Blax Capital
As a proud descendant of the Mer and Mua peoples of the Torres Strait Islands, Kat gained a Bachelor in Community Management from Macquarie University and completed and Incubator Start-up at the School of Social Entrepreneurs where she commenced her entrepreneurial journey. Over the past 20 years, Kat has gained extensive experience working for multinational governments and NGOs in Sydney, London, and Edinburgh. She has worked in administration and project management for some of the world's largest private sector companies including Vodafone Hutchison Australia (Telco), Arthur Andersons (Taxation), ABN Amro (Mergers and Acquisitions), Société Générale (IT), Ernst & Young (taxation) and Freshfields Bruckhaus Deringer (Litigation). In the public sector, Kat has worked for The City of Edinburgh Council (Grants), the UK Pensions Regulator (Fraud Investigation) and City of Sydney Council (community Relations).
Over the past 10 years, Kat has launched some of Australia's ground-breaking programs including: The Emerging Indigenous Executive Leaders Program for Reconciliation Australia; The Indigenous Women's Leadership Symposium for Women and Leadership Australia; and Politics in Colour at Women for Election Australia.
She has advised over 100 businesses across Australia and the UK and was Business Advisor for PMC (Prime Minister & Cabinet) on the $90m Indigenous Entrepreneurs Fund in 2018-19. Today, Kat is a Director of several Indigenous businesses, a Business Advisor and Consultant to Indigenous companies and holds executive roles with Women and Leadership Australia and Women for Election Australia.
Leesa Watego
Managing Director Iscariot Media Pty Ltd
Leesa Watego is passionate about the development of Indigenous business and the Indigenous Business and the Indigenous Chamber of Commerce movement. The Managing Director of Iscariot Media, an agency that focuses on creative Indigenous solutions for small businesses. Leesa works consistently to empower Indigenous communities by developing opportunities within the Indigenous business sector through initiative such as:
• The Critical Classroom – producing Indigenous educational resources
• Deadly Bloggers, the first directory of Aboriginal and Torres Strait Island bloggers
• Dark + Disturbing, an Aboriginal curatorial project.
Leesa was nominated as a Queensland Digital Champion in 2016 and was recently appointed to the inaugural Aboriginal and Torres Strait Islander Business and Innovation Reference Group. Serving a year on the Queensland Government's Procurement Industry Advisory Group.
"I was an academic, lecturing in Aboriginal Studies, and bringing up a young family," Leesa says of her journey to becoming an entrepreneur.
"In 2008, I came across the idea of blogs and started my own personal blog, Not Quite Cooked, which was a place for me to just think out loud. It started to attract other Indigenous bloggers and Deadly Bloggers was born."
Deadly Bloggers is the first and only directory of Aboriginal and Torres Strait Islander bloggers covering everything from design to business, literature to pop culture. It is one of the three brands operating under the umbrella of Iscariot Media, the creative agency founded by Leesa.
Michelle Deshong
Managing Director Deshong Consulting
Michelle Deshong draws on her connections to Kuku Yalanji and lives in Townsville, North Queensland. She details the importance of Australian Aboriginal and Torres Strait Islander women and people asserting their traditions and culture through methods of leadership and self-governance. Michelle is recognised globally for her efforts in the gender justice space, transforming gender power relations and norms through her efforts.
Michelle has remained alert to women's vast and growing achievements, and to women's progress towards equal participation in society. Michelle has worked with women, nationwide and globally, to raise their voices as active citizens in their own communities, step into leadership roles, and understand how leadership can create sustainable change that promotes women's rights and gender equality.
Michelle is among a new generation of Indigenous Leaders pushing the boundaries to overcome the hurdles that have long beset Indigenous communities. Michelle has a large body of work in the Government, NGO, and community sectors. She holds several governance positions as well as managing her own consultancy business.
For the past five years, Michelle was the CEO of the Australian Indigenous Governance Institute (AIG) implementing innovative approaches to cultural governance and best practice across the Country and building international collaborations. Michelle has been the lead facilitator for the Straight Talk program through OXFAM for the past 12 years and sees this as a crucial opportunity to position women as political change agents and leaders of their communities and nations.
For more information about Tiddas in Business or to participate in upcoming events please complete the contact form.
We would love to hear from you.
Submit your enquiry
By submitting your email address and any other personal information, you acknowledge that you have read the privacy policy for this website and you consent to Murawin processing the data in accordance with our privacy policy.